Circle City Outdoor was formed in 2012 to operate an outdoor advertising plant in Indiana.

Duane Fredrickson, General Manager. 
Duane Fredrickson knows outdoor advertising. Duane is a one-stop shop for all things outdoor advertising.  He locates sites for development, negotiates leases with landowners, obtains permits from city, county and state authorities, sells advertising, designs and builds single-pole steel structures, and completes the vinyl installs.
Duane's management style is collaborative but straight-forward.  His accomplishments include:
obtaining permits for a highly restricted product through meetings and interface with city councils and state and federal officials
Negotiating leases with corporations, independent land owners and with public organizations including city governments and Native American communities.
Developing and maintaining relationships with customers to create customer loyalty, resulting in long-term business relationships.
Developing an innovative new design for outdoor advertising structures which resulted in increased efficiency in changing sign faces, higher wind load resistance, increased safety and lower construction costs.
When not scouting new locations or climbing billboards, Fredrickson enjoys working on his hobby farm in Northfield, Minn., where he lives with his wife Anne and four children.  He can be found fixing a hay baler, coaching his daughters' softball team, or enjoying a day on the lake.  He is interested in aviation and is a graduate of the FTC Flight Training Program.
Duane currently serves on the Dakota County Sheriff's Advisory Council, as a director of the Lonsdale Chamber of Commerce, and the Knights of Columbus, and is a member of the Minnesota Outdoor Advertising Association.  He is a past Greenvale Township Supervisor and Webster Township Supervisor.
You can reach Duane at 612-616-8133, [email protected].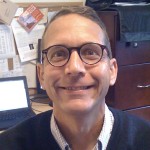 Dave Westburg, Partner.
Dave has been lending and investing in the outdoor business for 23 years. He manages Billboard Loans, LLC. which makes loans to outdoor companies and is the founder of Billboard Insider (www.billboardinsider.com) a website which focuses on daily outdoor advertising news and analysis. Dave is and avid fly fisherman and a soccer referee. You can reach Dave at [email protected], 206-910-1283.
Hits: 214