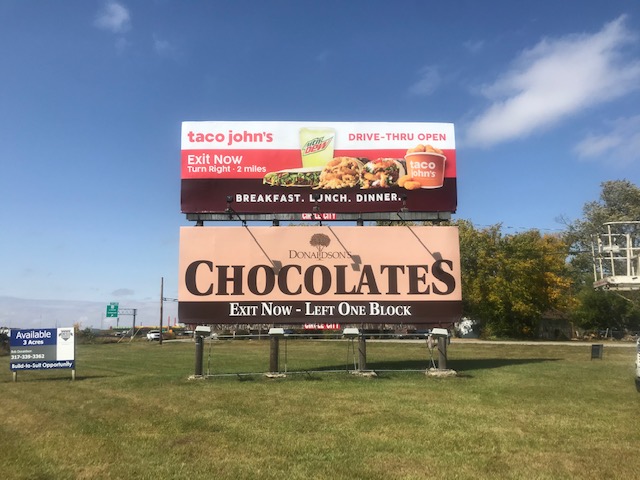 Sign 2, faces 3a and 3b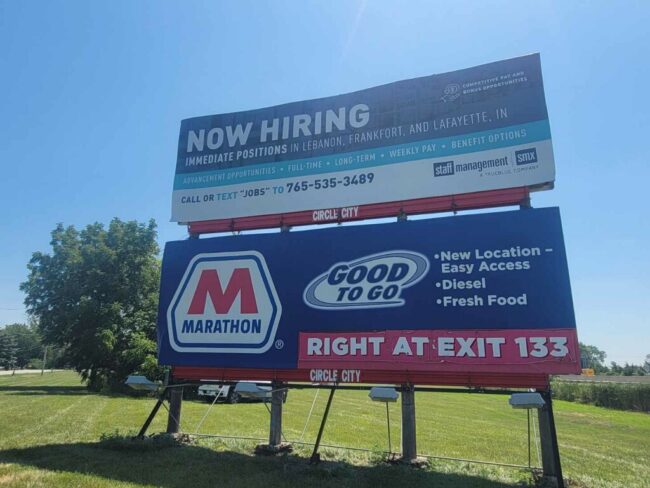 Sign 2, faces 2a and 2b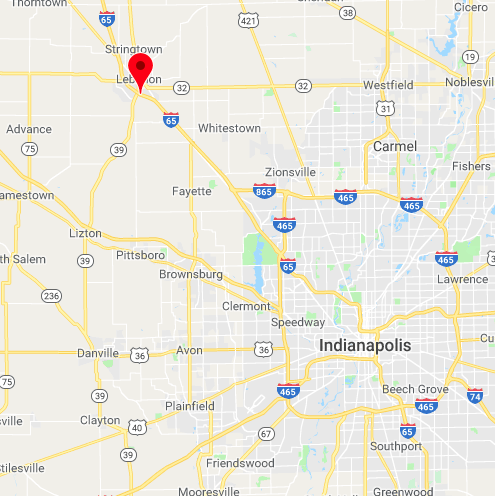 Location:  I-65 0.3 miles south of Exit 139.  Also known as 210 Birchwood Drive
Size: Double stacked 10′ by 32′
Latitude and Longitude:  40.032364,-86.466300
Zip Code:  46052
Face 3a and 3b: Southbound traffic.
Impressions: 94,795/week
Face 4a and 4b : Northbound traffic.
Impressions: 128,249/week
Illuminated: Yes
Video of sign 2 and sign 4 south faces taken while driving north on I-65.  Sign 2 faces are last signs passed.
Advertise:  Contact Duane Fredrickson, 612-626-8133, fredricksonoa@msn.com or email Duane using the form below.
Hits: 22