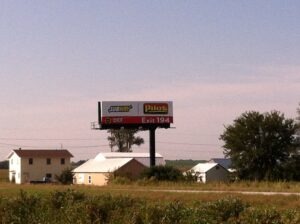 Sign 24
Location: West side of I-35 between mile markers 198 and 199, 4 miles north of Clear Lake.   Board is adjacent to I-35.
Latitude: 43.216027
Longitude: -93.34992
Zip Code: 50428
Face 56: North
Face 57: South
Illuminated:  Yes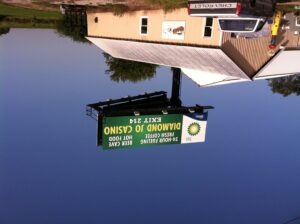 North Face Rent: $1,250/month.
South Face Rent: $750/month.
Terms:  12 month contract.  Payments billed monthly.  One free vinyl change and install each year.  Credit card payments encouraged.
Contact:  Dave Westburg, Circle City Outdoor, circlecitybillboards@gmail.com, 206-910-1283